Alex Gorokhov, Director at Peregrine, provides his thoughts on brand definition in the private markets sector after IPEM 2022.
If anyone is still wondering whether in-person conference attendances have returned to pre-COVID levels, IPEM 2022 provided a resounding yes. 5,200+ delegates across the private markets industry descended on the French riviera for four days of panels, networking and, for many, the biggest conference they have attended in 3 years.
The timing of IPEM this year couldn't have been more relevant. As global markets continue to wobble and recession looms, investors worldwide are reassessing their portfolios and how they can best protect (and grow) their money. In such periods, few sectors tend to attract more interest than private markets, offering diversified, uncorrelated and risk-adjusted returns.
This rise in interest is clear, with Peregrine's latest Alts 50 Report showing that 74% of alternative managers have grown their brand awareness in the last 12 months.
Walking through rows of exhibiting GPs, it was clear to me that marketing budgets are not short of "dry powder". Sizeable displays, neatly-designed takeaways and high-class receptions were just some of the ways firms were looking to attract the attention of LPs – who always play the role of the golden snitch at such events.
For some – particularly the larger players – being present at these events is often enough to get the meetings you want. For the other 95%, however, they need to find a way to stand out from one another; yet many didn't hit the mark with their efforts.
Looking around, it was obvious that whilst many had invested in their visual branding, relying on this alone to stand out from other firms was futile. This wasn't just down to the repetitive corporate branding (navy continues to command most market share as the colour of choice) – it was the brand definition.
In order to really differentiate from peers, you have to make sure that your umbrella message delivers your edge efficiently and impactfully – whether that be through a slogan, a short animated video or a flyer – otherwise you risk blending in amongst everyone else.
At IPEM, too many fell into the trap of broadly-worded mission statements and content.
Words such as 'leading', 'diversified' and 'innovative' permeated stand to stand, speech to speech, material to material. GPs who are doing interesting work in different sectors, geographies and strategies were handicapped by their own linguistic conservatism – or even perhaps a sense of complacency that the LPs will come anyway.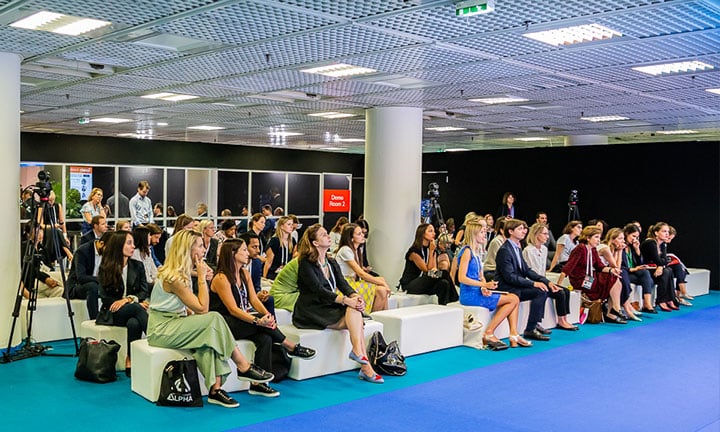 Why is it so important to differentiate your message? Because your audience needs it.
Let's start with LPs. Over recent years, their role has grown beyond being that of just an investor and they are now viewed as a lead enabler of change for the private markets sector. From issues of sustainability to diversity, their investment requirements for bidding GPs are becoming ever more detailed, specific and ultimately are expected to be the driving force for the industry's evolution.
This means that when they're choosing which GPs to engage with, they increasingly need to have a clear sense of where you stand on issues most important to them, and they will not get that if your message is saying you are a leading, diverse and innovative manager with no specificity.
The same applies to employees you are looking to attract, target companies during a competitive tender, or even media you speak to during an interview.
Everyone wants to know what sets you apart from the next private markets firm, and many won't give you the attention you are after if that USP isn't front and centre of your positioning.
So how do you better define your brand?
Ahead of creating any marketing collateral for a conference like IPEM, or indeed conducting any external communications, you need to take a thorough, introspective look at your defining characteristics – whether they be culture, sector or geography related.
By agreeing what your key messages are from the offset, it ensures that any subsequent output clearly defines and differentiates your business and gives you the best chance of positively impacting your target audience – whether that be an LP stopping by your stand, industry talent browsing your website, or a journalist speaking to your CEO.
We are often told that in order to thrive we need to know who we really are – GPs are no different, and as their moment in the spotlight comes, they should make every effort to figure it out as soon as possible.