As a design team in the financial services industry, we unfortunately see some very dull websites. When a financial website is designed well and updated regularly with fresh content, it really stands from the crowd.
Websites are fast-becoming the first touch point between a brand and its clients, whether they visit to find out about the firm, check out a specific fund, or learn more about the team. You'll want to convert these visits into a hard database of prospects that have genuine interest in what you can offer.
"That sounds great!", we hear you say, what next? Well, we've done the hard work for you. Check out the 6 essential website tips below to get your website up to scratch and put yourself ahead of your competitors.
1. Responsive – Mobile is here to stay.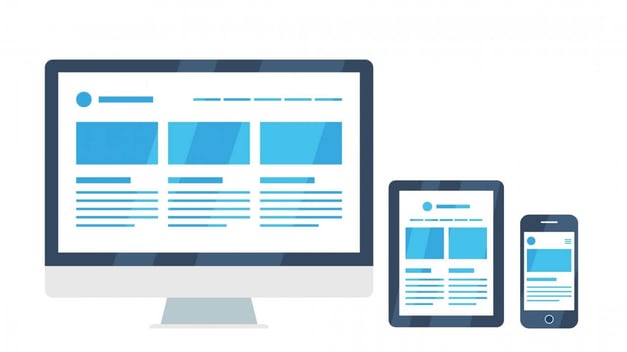 Too often it seems you need to endlessly resize and scroll around an un-responsive website.
The situation probably sounds all too familiar. You've just heard about a firm and decide to give them a quick Google on your mobile or tablet. You navigate to the homepage. You see the 'About' section and want to learn more. But the buttons are too small to tap. You tap the wrong button. You go back and try again. And again. When you finally manage, the page you reach is zoomed-out to 400%. The struggle is real.
The value of responsive website is immense. Clients are busy, and constantly on the go, so your site must be adaptable to all circumstances. University of Melbourne research shows that if your site is professional-looking and provides a good user experience, it is seen to be more credible and trustworthy. This directly translates into time users spend on the site and how much data they are willing to share. If the site is frustrating to use, visitors will simply navigate away. Which means if your website is only optimised for desktop-use you are already excluding potential business.
In May 2016, the internet witnessed the cull of unresponsive websites with the appropriately named "Mobilegeddon".
Google changed its algorithm to rank websites by mobile-friendliness, and penalised those that aren't optimised. This update had a massive impact on search results. If your site isn't responsive, it is automatically dropped down the results page.
2. Videos – Personable Engagement
Visitors are far more likely to watch your 20 second company message than click, scroll, and read through multiple pages of text. Video content is proven to increase audience engagement. And as shown by Peregrine's 'Online but off-message' report, the firms studied showed that less than one in ten companies (9%) took advantage of this digital asset.
Site visitors are not patient, and attention spans are difficult to maintain without engaging material; videos help to digest information quickly and efficiently. If your CEO, COO, or Fund Manager is confident, insightful, and a great speaker, let them reach a wider audience and add a personal element to your brand. We work with some fantastic clients who communicate the key messages of their brand using video which adds quality to their website, and most importantly, they get return visitors.
3. CTA? Call to Action!
A Call To Action provides visitors with exactly that, the ability to sign up to a newsletter, get in touch, find out more, and make the most of your site. Including these strategic buttons is key to engaging prospects and achieving your website goals.
"The real value in a CTA is in its message, placement, and strategy."
That doesn't mean flooding the site with hundreds of bright boxes and prompts. This will become incredibly off-putting. The real value in a CTA is in its message, placement, and strategy. They should be creative, employed in the correct context, and targeted to the right audience.
4. Minimal is More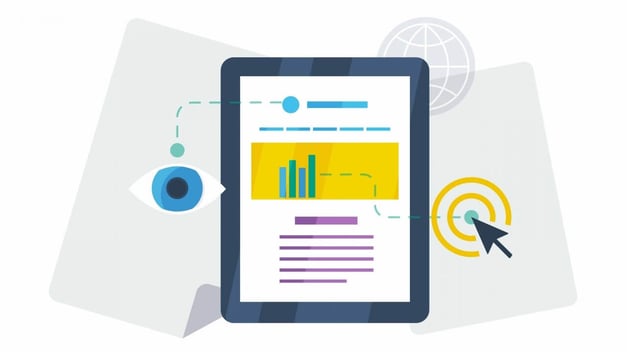 Our favourite websites are those that reflect a slick, cool, and professional brand. You'll experience easy navigation, subtle animation and interactions that respond to your scroll and clicks. You find yourself going through each page to find out more. It's engaging. And often, it's simple.
Simplified websites are this year's trend… in fact, they're on-trend every year. Gone are the days of dark blue sites with behemoth blocks of text. Instead, your website should provide an easy-to-use interface that aids the user experience and inspires visitors to interact.
User interaction and experience (UI/UX) is essential to a website's design. Understanding the user journey, established practice, and directing focus in the right places will promote your site and encourage more users.
Check out this minimal website to set your cap to.
5. Visuals & Icons
Avoid low quality stock images.
We see the same photos of a London skyline over and over. Chances are, your prospects are seeing them too. Find imagery that supports your brand and key messaging. Your uniqueness is your selling point. This can sometimes be quite a time-consuming task, but we promise it's worth building up this image library. Visuals on your website will make the content more engaging and help break up the text, and these same images can also then be utilised consistently across all your media and marketing collateral.
"Find imagery that supports your brand and key messaging."
Visuals and icons help stabilise a brand style and increase its value perception. Imagine getting this far down this very post without the accompanying graphics? Hopefully you've found the content thought-provoking and useful, and including the graphics has given it an added dimension.
6. Secure sites and Log ins – the FSA of the web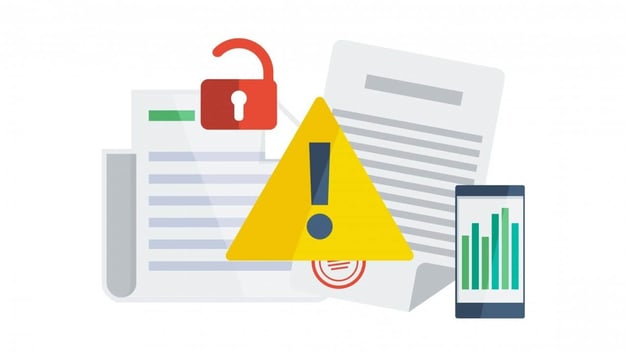 There's no excuse for financial service websites to have insecure logins, or little-to-no security.
Even in 2017, a time of financial compliance and regulations, we still see those small red padlocks indicating the site is not verified or safe to visit. On some browsers these sites won't load at all, and your clients will see an error message. That could mean a great opportunity missed.
A simple SSL certificate, roughly £200p/year for an average-size site, provides a visitor with a trust-worthy page, and the knowledge that any time spent on the site, or any data they submit, will be secure. A small investment will go a long way.
Conclusion
We've reached the end of our essential website tips list! It could have been a lot longer – websites are complex to build and run, and keeping up to date with the latest trends and advances is an on-going task.
If you've ticked off most, or all these essential points, great. You have a well-designed and managed website. If not, it's time to make these critical changes and leverage the most from your website investment.
If you're not sure where to start, get in touch for your free, no obligation website analysis.