Peregrine worked with Avignon to plan and execute a LinkedIn campaign that would drive traffic to a thought leadership article hosted on its website.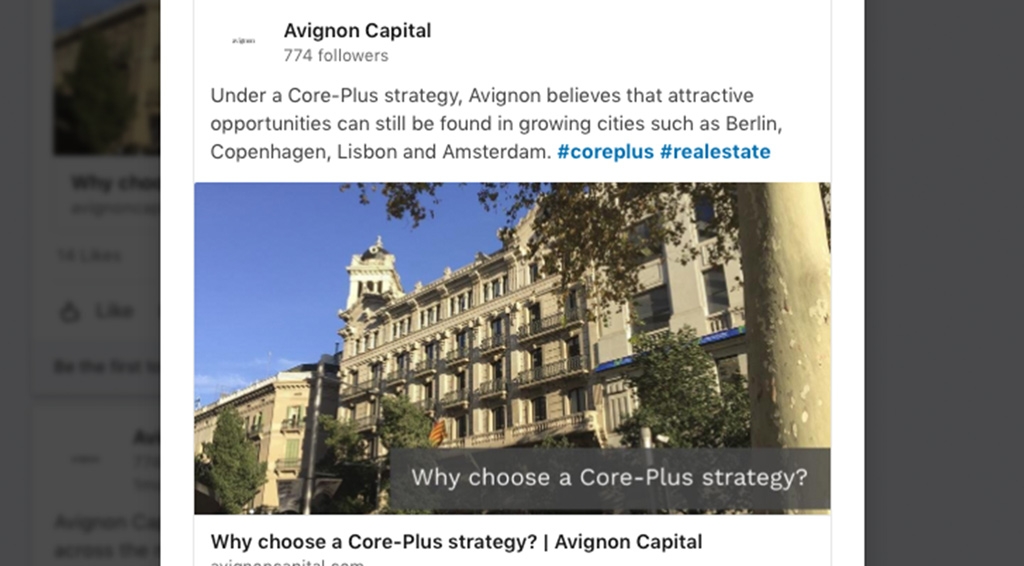 Objectives
The aim was to drive traffic to Avignon's Core-Plus thought leadership article, which was hosted on its site.
By promoting this thought leadership article, Avignon was aiming to showcase its understanding of which property investment strategies will be optimal at navigating uncertain markets.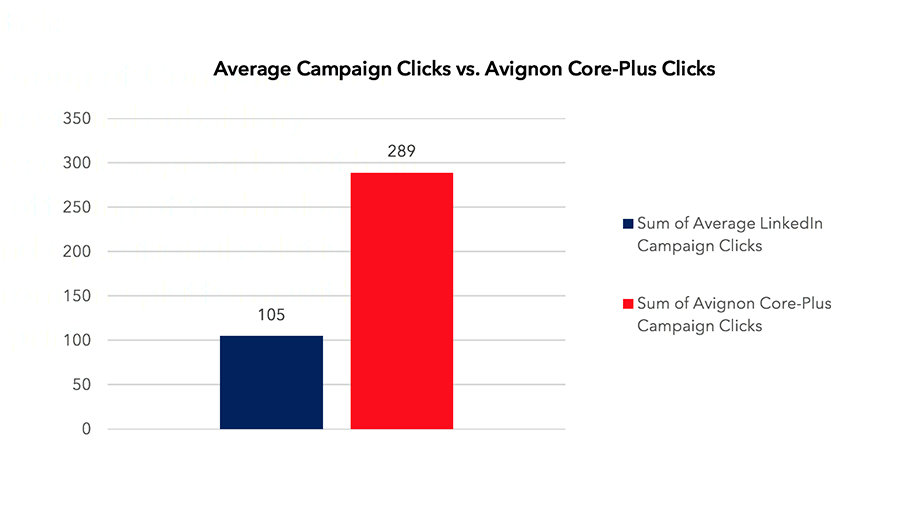 Strategy
A budget was set to promote Avignon's Core-Plus content.
Peregrine ran three campaigns. One campaign targeted institutional investors and pensions groups interested in investing in property funds. Another campaign focused on a list of target companies, filtered by relevant job titles. The third campaign targeted a specific list of investor contacts.
Results
The campaign drove 289 members of the target audience to Avignon's site.
The campaign resulted in 30 LinkedIn members following Avignon's account.
All of the LinkedIn members who clicked through to Avignon's site were highly relevant contacts.
The average click-through rate (CTR) of all the campaigns was three times higher than the industry average. This was due to the relevancy of the content directed at a highly targeted audience.